The photos below show the various nickel finishes we offer. We offer four nickel variations, Satin, Brushed, Mirror and Antiqued. Right now only the satin and antiqued nickel finishes are represented. We have other finishes available, they can be found on our price list HERE. Photos of these finishes and various installations can be emailed to you upon request. We can be reached by calling 540)818-8658, or by email at sales@iceboxes.com.
......
Satin Nickel
The hardware is glass beaded prior to plating. The finish has a bright sheen but no reflected image. It looks like a very fine and smooth sandblasted surface.
.....
.....
Antiqued Nickel
We use a special process that we developed to produce this finish. The nickel plate appears worn with some areas having the bronze exposed as if it has been worn off over time. There are scratches of various depths randomly placed over the entire surface simulating the typical abuse hardware goes through. Some areas may even have nickel plate flaking off. The surface has a sheen but no reflected image. The photos below unfortunately do not do justice to this finish's appearance. It really looks good, we are quite pleased with it.
.....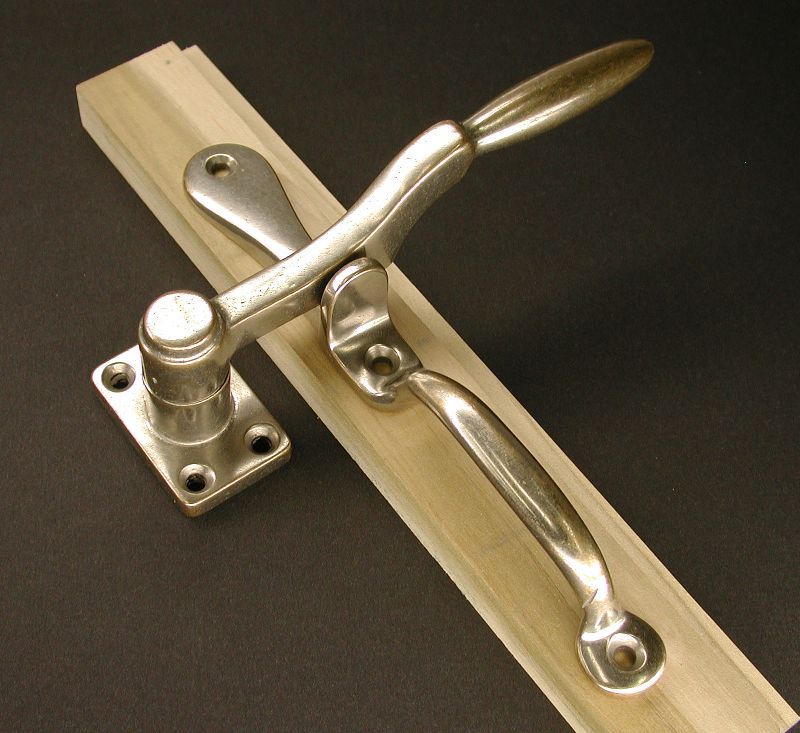 .....
.....